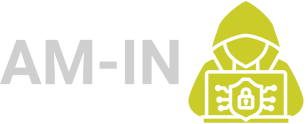 AM-IN Cyber Security Solutions.
At AM-IN, we are a team of elite ethical hackers specializing in cyber security solutions. From penetration testing to vulnerability assessment, we ensure the security of your digital infrastructure. Join our courses to learn ethical hacking in Arabic and English..
Network Security Assessment
We conducted a comprehensive network security assessment for a large financial institution, identifying vulnerabilities and providing recommendations for improvement.
Web Application Penetration Testing
We performed penetration testing on a web application for an e-commerce company, uncovering critical vulnerabilities and assisting in their remediation.
Wireless Network Penetration Testing
We conducted penetration testing on a wireless network for a manufacturing company, identifying vulnerabilities and providing recommendations for securing their network infrastructure.
Mobile Application Security Audit
We conducted a thorough security audit of a mobile application for a healthcare provider, ensuring the protection of sensitive patient data.
We offer comprehensive ethical hacking courses in both Arabic and English, equipping individuals with the skills and knowledge to protect their organizations from cyber threats.
Social Engineering Assessment
We performed a social engineering assessment for a government agency, testing their employees' awareness and response to phishing attacks and other social engineering techniques.
We are a leading cyber security solution provider, specializing in penetration testing and vulnerability assessment. Our team of elite ethical hackers is dedicated to ensuring the security of your systems and networks. We also offer courses in ethical hacking in both Arabic and English languages.
Get in touch with us for any inquiries or to request our services.